CS Classroom
Free in-person and virtual artist workshops, seminars, open rehearsal and talks led by professional Canadian and International artists, highly acclaimed in theatre, dance, and live performance.

---
Giving Birth to Collective Being
Monday, October 24, 2022
10:00AM - 12:00PM, Upstairs Theatre
Free admission
"There is a crucial distinction between living and existing. I would rather live with the omnipresent sense of danger than have the diffused sense of anguish that comes from living a lie. That is just existence. Perhaps trans life is a return to what life should really be about: an authentic embrace of our unruly and rogue spirit" - excerpt from Translash podcast featuring Alok Vaid-Menon and Imara Jones
Giving Birth to Collective Being is a two-hour experiential somatic workshop rooted in Kai Cheng Thom's Loving Justice methodology, that seeks to provide participants with a sense of embodied connection to themselves and others. Using guided trancework, somatic practices, expressive arts, and embodied consent exercises, the participants will be invited to engage with their "power within" in order to form a collective sense of "power with." Together, we will tap into the magic of what it means to be a body in living conversation with other bodies.
Trans and nonbinary dancers/ artists/ performers from the Toronto community and Los Angeles-based dancers from Cassils' production of Human Measure are invited to cross-pollinate in an intentional space that seeks to create community and solidarity across geographic distance, as well as holistic practices outside of our work that are mindful of performers and sustainable both spiritually, emotionally and physically.

Please wear comfortable clothing and be prepared to move. Come in with curiosity and a willingness to play.
For the added safety of all participants and instructors, participants must show proof of vaccination against COVID-19, and wear a mask for the duration of the workshop.
Liability Waiver
While we have put measures in place to enhance safety and help reduce the risk of COVID-19 transmission from person to person, an inherent risk of exposure to COVID-19 exists in public places where people gather. By attending Canadian Stage performances, you voluntarily assume all risks related to possible exposure of COVID-19. Failure to follow these guidelines will result in removal from the venue.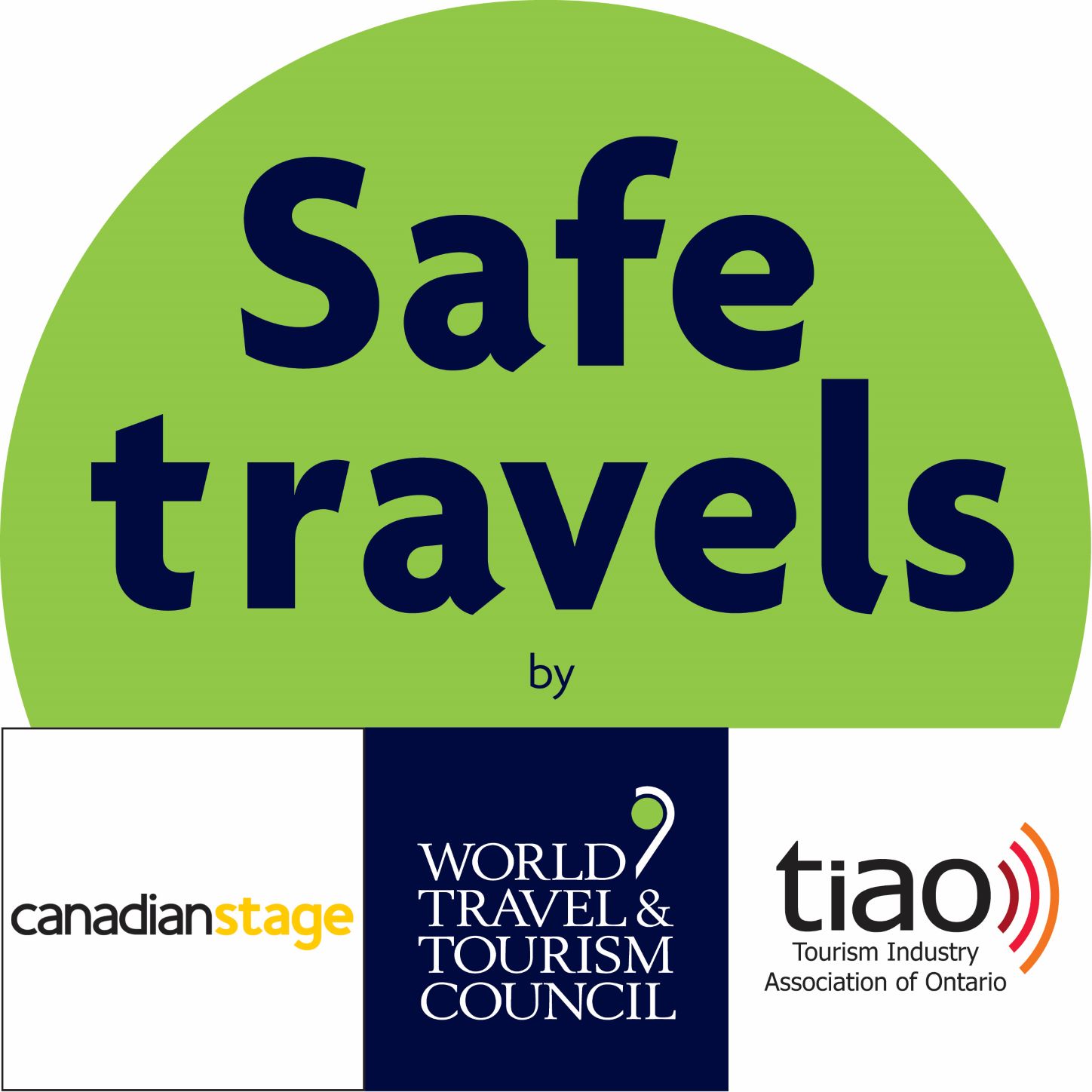 Canadian Stage has been awarded the Safe Travels Stamp from the World Travel and Tourism Council. This international symbol is designed to allow travellers to recognize companies around the world which have adopted health and hygiene safety measures that ensure customers experiences are safe.