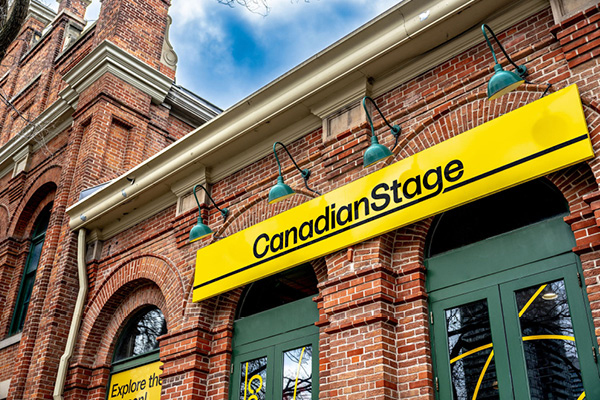 Berkeley Street Theatre
Main Box Office
26 Berkeley Street
Toronto, ON
Canada M5A 2W3
You can reach us at 416.368.3110 or boxoffice@canadianstage.com for ticketing or general inquires.
Regular Hours
Monday - Friday: 12 - 5pm, or until showtime
Saturdays & Sundays: On performance days only, 2 hours prior to showtime
Dream in High Park
During the Dream in High Park season, the Berkeley Street box office and phone lines will only be open during our regular business hours, Monday-Friday from 12 - 5pm. The High Park Amphitheatre box office will open 2 hours prior to showtime, on performance days only.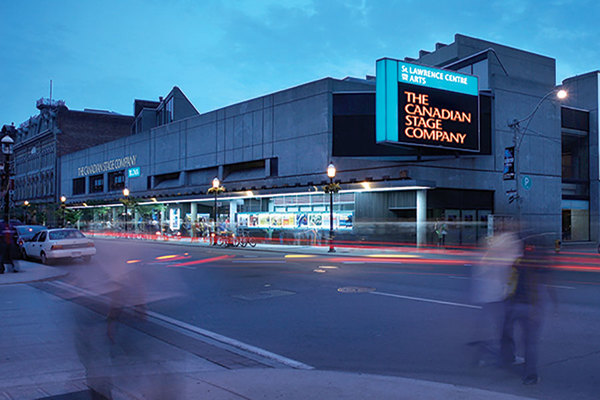 Bluma Appel Theatre
St. Lawrence Centre for the Arts
27 Front Street East
Toronto, ON
Canada M5E 1B4
Open on performance days only, 2 hours prior to showtime.
---
Ticket & Admission Policies
We have taken enhanced health and safety measures for you, other patrons, staff, volunteers, and artists. You must follow all instructions provided in pre-event emails, as well as all posted and verbal instructions while attending your performance. While we have put measures in place to enhance safety and help reduce the risk of COVID-19 transmission from person to person, an inherent risk of exposure to COVID-19 exists in public places where people gather. When visiting one of our venues, you voluntarily assume all risks related to possible exposure of COVID-19. Failure to follow these guidelines will result in removal from the venue.
If the performance is cancelled due to inclement weather, you will be contacted by a member of our Audience Services team. Should you need to make any changes to your order, please contact the box office as soon as possible at 416.368.3110 or boxoffice@canadianstage.com.
Cameras and recording devices are prohibited. We reserve the right to refuse admittance. Your use of a ticket acknowledges your willingness to appear in photographs and videos taken in public areas of the theatre and releases Canadian Stage from any and all liability from use of such photographs and images.
Paying for Your Tickets
We accept Visa, Mastercard, and Canadian Stage gift certificates.
Exchanging Tickets
All ticket sales are final and non-refundable. Tickets may be exchanged within the same production to a different performance date, provided the exchange is done no later than 2 hours before the performance for which the original tickets were purchased, subject to availability. The ticketholder must pay any difference in ticket price. Exchanges are subject to a $5 fee per ticket.
Weather Policy
All performances proceed as scheduled despite weather conditions and traffic delays. During inclement weather, allow plenty of extra time and check TTC for delays and updates. Tickets not used due to adverse weather conditions or other delays cannot be refunded. Exchanges can be made in advance of the performance by calling the box office. Refer to our exchange policy above.
Subscribers
Ticket exchanges are free for subscribers up to 24 hours before the purchased performance, then $5 per ticket within 24 hours of the performance. Subscribers may return tickets up to 24 hours before the performance to receive by mail a charitable tax receipt for the cash value of the tickets.
Front of House
Latecomers will only be admitted if and when there is a suitable break in the performance. Cameras, cell phones, and recording devices must be turned off during the performance. Tickets must be purchased for all children; babes in arms are not permitted. Programs, prices, and artists are subject to change without notice. We reserve the right to refuse or retract admission without a refund if conditions are violated.
Canadian Stage produces and presents contemporary performance intended for a broadly diverse audience. We do not offer advisories about the content or subject matter of any production as sensitivities can vary greatly from person to person. If you have any questions about content or age-appropriateness, please contact the box office.
School Group Booking Policies
A 20% deposit is due at the time of booking. This deposit may be paid by personal credit card to be reimbursed upon receipt of full cheque from organization.
Full payment is due 30 days before the performance. If the booking occurs within 30 days of the performance, full payment is due within two business days of the booking.
You may reduce or increase your numbers without penalty before final payment is received. No refunds will be issued for unused tickets within 30 days of the performance.
Group rate tickets cannot be exchanged individually. Individuals who wish to exchange their student ticket will be charged the difference in ticket price plus a $5 exchange fee.
Promotional Offers and Authorized Sellers
You may receive a special ticket offer from us. Most offers are personal, non-transferable, subject to availability, and cannot be combined with other discounts or applied to an existing order. Some offers may have a specific expiry date; those that don't may expire without notice. Authorized sellers for Canadian Stage include co-producers, TO Live, Travelzoo, and TodayTix.